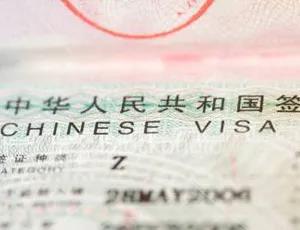 After the 2-month visa extension, what's next?
It's been nearly two months since the National Immigration Administration announced measures to extend China visas of foreign nationals automatically for two months during China's epidemic and control period. Some of you might be wondering if there will be an additional extension after the automatic extension period ends or if you'll have to leave the country when your visa is about to expire.
If you're nearing the end of the 2-month visa automatic extension period, you can consider the following:

Solution 1

Visit the Exit-Entry Bureau to apply for a stay visa with valid documents, which generally grants you an additional one-month stay. Make sure to provide valid reasons why you need a longer stay in the country. For example, no flight back to your home country is a good reason but please be aware that expensive flight tickets or not feeling safe to fly during the coronavirus spread are not valid reasons.

(According to our experience, the approval rate of the stay visa application is not very high for people who've already passed the 2-month extension.)
Apply for a long term visa with a residence permit such as an entrepreneur visa, family visa, or work visa. Please note that a sponsored company and non-criminal record are required to apply for a work visa. Currently, many countries have lockdown measures in place, which means it's more difficult to obtain your non-criminal record.

We recommend applying for an entrepreneur visa, which comes with multiple-entry and shorter processing time. For more details, contact our visa specialist Regina (WeChat ID: AnyHelperRegina).
VisoOfChina was informed of reliable sources that there will be new policies released around April 27 regarding foreign nationals whose visas will expire soon. Please subscribe to VisaOfChina WeChat account for the latest announcement.
If you have any questions about your expiring visa or would like to apply for a stay visa or an entrepreneur visa, contact our visa specialist Regina (WeChat ID: AnyHelperRegina) or send your questions to our WeChat account.
You might be interested in the below topics:
KN 95 Mask Supplier Recommendation, Enter Official Account for More Details.
Follow our Official WeChat to get latest policy of China Visa